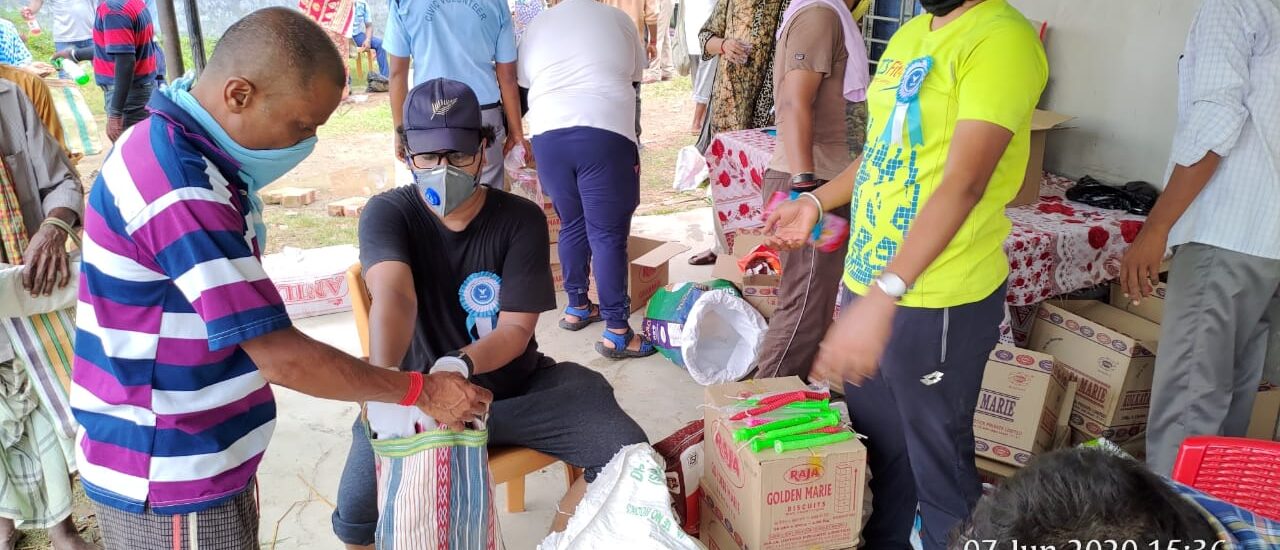 Genesis :
The foundation of the organization got crystallized on 15th August , 1970 when a group of vibrant youth of Kailashpur village got assembled with the mission of building up sustainable communities . The assemblage was harmoniously orchestrated by an ingenious young man Bibhuti Ranjan Mishra , who epitomized panoramic vision and rock-solid pragmatism . As the principal architect of this organization, young Bibhuti initiated the process of ceaseless social-development which gradually generated productive outcome. His outstanding performance made it possible for Amara Sabai to carve an exclusive niche for itself in the development sector. Bibhuti's tireless effort got unanimously eulogized and acknowledged. He got bejeweled by the National Youth Award , that was conferred by the Ministry of Youth Affairs & Sports in the year ………. .
Under the dynamic leadership of Bibhuti Ranjan Mishra , the organization gradually started to stretch its wings in pursuit of quantitative expansion as well as qualitative excellence. The mission of development continued to extend in more and more impoverished communities of the Sundarban area. More and more advanced tools and techniques of development got deployed for making the mission more effective and result-oriented.
The year 1978 witnessed an auspicious linkage. Amara Sabai established a nexus with Ramkrishna Mission Lokshiksha Parishad , Narendrapur . A visionary architect of social development Shibshankar Chakraborty , contributed prodigiously towards our progression . Our momentum continued to get enhanced day by day .
The journey goes on and on. With the passage of time Amara Sabai has emerged as an instrument catalyst of development in the remote Sundarban areas of West Bengal. The young Bibhuti of yester years, has now become the prudent President of the Institution. Even after four decades, he is still the principal driving force of our development machinery. With equal vibrancy , dynamism punched with acquired experience and strategic maturity , Bibhuti Ranjan Mishra is steering our journey of development towards an unprecedented height .