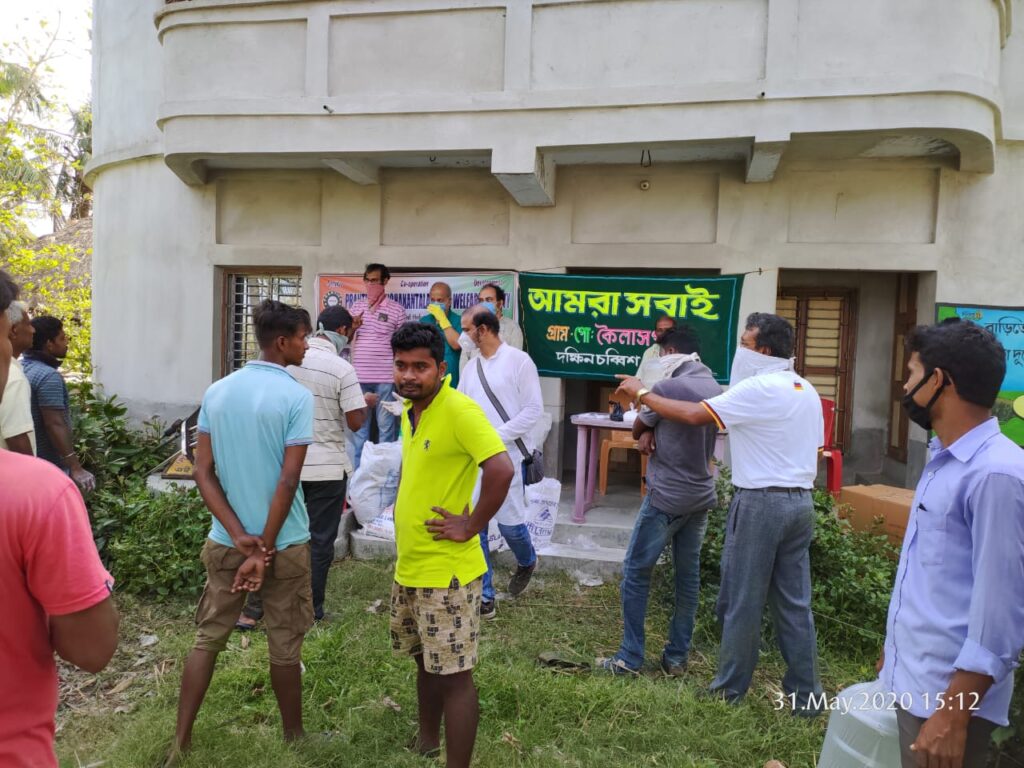 President's Appeal
Appeal to all concern

:-
Ours is a small voluntary organisation has been operating in a backward most area of southern Sundarbans since its inception in the year 1970 with multifarious activities like health, education, agriculture, women and children, Training for youth, Awareness generation on various social issues and so on.
Sundarban is inhabited by a huge number of ill-fated people on land encircling by river with tidal waves and full of salty water which frequently pull down the embankment. Development machineries pay deaf ear to develop infrastructure in ensuring facilities for modern life and living, numerous creeks and rivers dissected the communication of the area and major part of Sundarbans is still accessible only through water courses. Natural calamities like catastrophic cyclone, flood and draught are part and parcel of life which left nothing except miseries to the people of the area where agriculture is the only source of income from mono crops salty soil, depends exclusively on monsoon water. Standing on this situation we started working all by ourselves ensuring the participation of local people to eliminate the odds, pulling meager local resources. Our tireless effort was recognized by the Government of India by conferring National Youth Award to put me in shame as I know my limitation and perhaps to put greater responsibilities on my shoulder without extending adequate support to work for the lack behind people. Similarly, Best Youth Club Award of the District, Best Youth Club Award of the West Bengal State was conferred. More and more recognitions we received as good as more and more responsibilities on us and we are trying our best to prove the worth of recognitions received from various corners.
Our hard earned credibility on the field of rural development provokes us in doing more and besides other activities we, even with stringent financial condition, run a school with 210 numbers of students from disadvantaged community of the area and trying to provide with the quality education.
As agriculture is the only source of income with severe adverse situation we are trying hard to literate the local farmers with scientific and modern agricultural system and planned to continue Agricultural Demonstration and Training with lab to land programme especially for Sundarbans area only.
As Health is one of the most vulnerable segments of our locality we trying sincerely to upgrade the level of health awareness, Mother of child development, Ambulance service etc.
Another one pressing demand is income generation for the youth thus training on various skill developments are doing by us.
In this situation it is our ardent appeal to support us with any type of resources as resource constraint is the only hurdle to put us in trouble in achieving the target.\